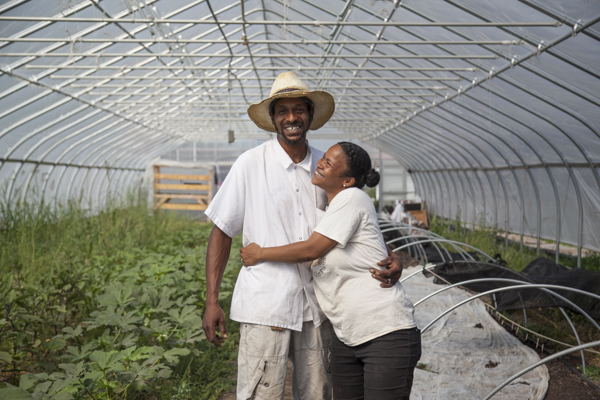 Trees are essential to our cities, to take our carbon dioxide and give us back oxygen, to provide cooling shade, and to play their part in complex urban ecosystems. 
There is a growing body of research suggests that we need them for much more than that. Trees absorb stormwater, helping reduce runoff. They clean the soil. They promote economic vitality, raising property values and subtly encouraging shoppers to spend more time spending money. They reduce our stress levels and might even help reduce violent crime.

None of this is news to the folks at the Greening of Detroit, a nonprofit working to grow a greener, leafier city since 1989. And while the Greening is well-known for its work promoting, planting, and caring for trees, it remains what Rebecca Salminen Witt, president of the Greening of Detroit, calls "an organization on the move" and is continually finding new ways to support a more sustainable Detroit.

"10 or 15 years ago," says Salminen Witt, "it became really clear to us that food security was an ongoing issue in the city. We were folks who knew how to grow things, so neighborhoods would come to us and ask if we could help them garden. At the same time, vacant space was becoming more prevalent in the city. So we started thinking, 'OK, there's a food security issue, we know how to grow things, and there's this new resource in our vacant land -- we can put all these things together into a gardening movement.'"

So began the work that would lead, garden by garden, to the Garden Resource Program (GRP), a Greening initiative that eventually came to support some 1,300 individual gardens throughout the city. The work that the Greening started with the GRP has since spun off into its own independent organization, Keep Growing Detroit, but the Greening remains connected to urban agriculture in Detroit in meaningful ways.

Detroit Market Garden's coordinator Marcellus Wheeler and his wife Bianca
Since 2012, it has managed the Detroit Market Garden, a 2.5-acre farm adjacent to Eastern Market and the Dequindre Cut that was developed as a "demonstration of what can be done with vacant property in the city of Detroit, and how it can add to the economic value of a district," according to Tepfirah Rushdan, the Greening's director of urban agriculture.

The Market Garden, which contains four solar passive hoop houses in which herbs and vegetables are grown year-round, distributes food to area institutions and restaurants, as well as the Gleaners Food Bank and local farmers markets. It is also used to provide educational opportunities to folks who want to make a living growing food in the city.